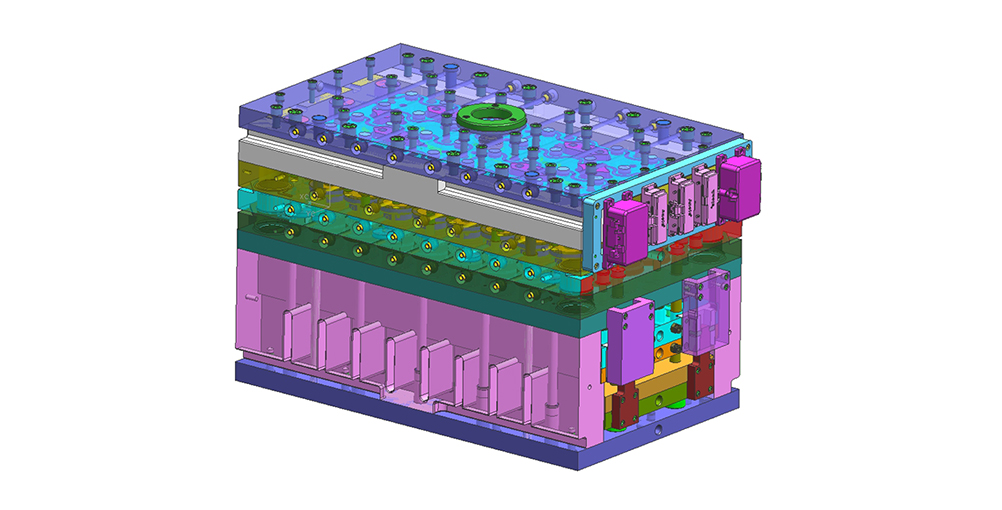 Mould is made of the mechanical parts. It is a forming tool that with match of the corresponding pressure forming machines, such as punching machine, plastic injection machine, die-casting machine, etc., can be directly changing the shape, size, position and nature of the metal or nonmetal material, makes them forming qualified parts or semi-finished products.
Mould manufacturing process includes five stages: production technology preparation, stock, machining parts and components, assembly and debugging, test and appraisal.
1. Preparation for production technologies stage. In this stage, all preparations for the production and the technologies are made before the mould production. It is the foundation of the whole production, having great impact on the quality, costs, schedule and management of the moulds. This stage is featured by different aspects of work about the mould, such as the empirical research and design, process design, design and production of the special purpose processing equipment, preparation of various production information, formulate of material consumption norm and norm of working hour, estimation of mould costs, and organizing production.
2. Stock stage. To determine the mould part blank's type, form, size and the relate technical requirements.
3. Processing of parts and components stage. This stage includes mould machining, special processing, welding, heat treatment, and other surface treatment and so on.
4. Assembly and debugging stage. Include the assembly of parts, final assembly, debugging and marking, etc.
5. Test and appraisal stage. To make a evaluation of rationality and validity for mould design and manufacturing quality, determine whether the mould can achieve the desired function.